Monoblock Containers &
Container Constructions

We help you to make room for your special field of application in short terms.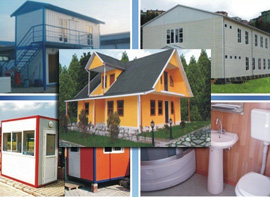 With its short production and assembly time Tramco offers the fastest possible use of the required buildings
Tramco builds in accordance with hygienic directives and in consideration of the respective national building directives and workplace regulations and fulfils the prescribed standards concerning static performance, fire and noise protection
Tramco provides individual space planning, facilities and equipment for the respective fields of application as well as trouble-free binding to existing buildings.

Besides, Tramco is your competent partner for planning and construction of turnkey container-based buildings.

Your space planning is our challenge.